HOW WE STARTED
OUR STORY
Australia Capoeira Brasil association is an international non-profit organization with the aim of promoting Capoeira as a culture, recreation and sport worldwide.
Mestre Peixe the Founder of our organization, strongly believes in the value of ethics and discipline in the world of Capoeira, and this is how he conducts himself and teaches us to be. This ensures that the standard of Capoeira taught is genuine and of a high standard, allowing these values ​​to be passed on to future generations in Australia and around the world.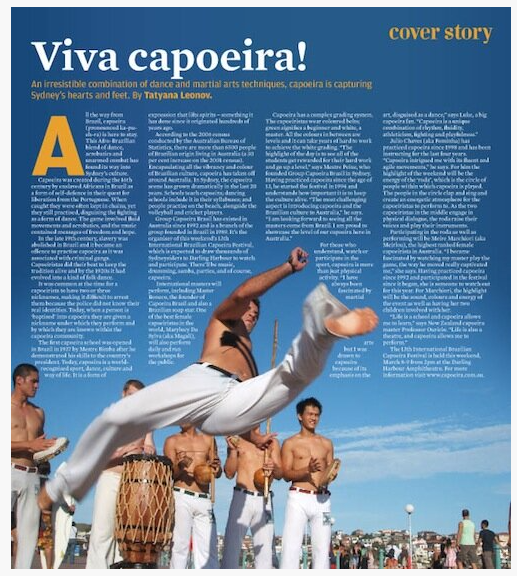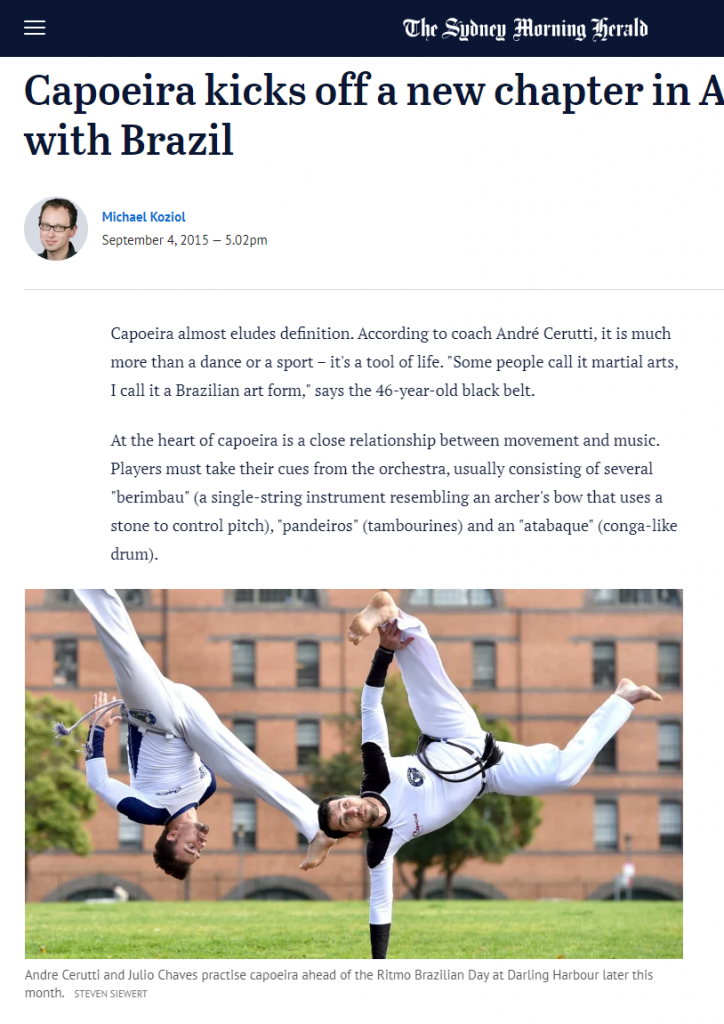 OUR mission MINDSET
Capoeira IS FOR EVERYONE
Provide the highest possible quality of service to all group members, schools, and companies associated with our capoeira organization.
Develop leadership skills and knowledge within each student
Preparing every student for the workforce in the sport, fitness and recreation industry
Continue to gain industry recognition
Expand and grow nationally and internationally
Australia capoeira brasil association
TEAM LEADER
Andre Cerutti – Mestre Peixe contributes hugely to establish high standard of Sports, Fitness and Wellbeing on Australian market via teaching, organizing professional workshops, stablishing College of Sports & Fitness (CSF) in 2007 providing Sports Coaching Qualifications in Australia, promoting Sports Culture in Mental health, being representative of the World Capoeira Federation, being Chairman of Referee Federation.
Andre's charismatic personality also made appearance in action movies, sports magazines and television promoting Martial Arts & Sports.
Andre is Experienced Coach with over 30 years of experience within the Sport Industry which resulted in excellent reputation and proven results in developing various projects, building Martial Arts community in Australia as well as establishing new sports qualifications nationally accredited.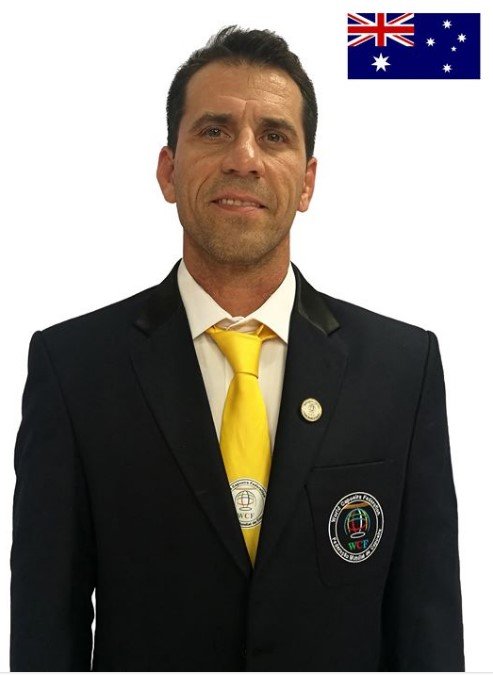 Andre Cerutti – Mestre Peixe